October 13, 2013
Photo of the day: Iguana experience in Old San Juan, Puerto Rico.
May 8, 2013
As promised, here is the documentary that I conducted the interview for last winter. My brother, Owen Voge, produced this for the 2013 Shanghai Student Film Festival. It is about Sun Miao Hong's hidden antique store in Pudong. Enjoy and feel free to leave your feedback on the youtube video
March 26, 2013
JingAn Temple on Flickr.
Photo of the Day: Shanghai night bus passing Jing An Temple
March 16, 2013
Milovice
Milovice, a town located about an hour away from Prague, was once home to a huge Soviet base. Today, the entire complex is deserted and unrestricted, making it possible for civilians to go in for a look at the decaying architecture.

To get to Milovice buy a ticket from Masarykovo Nádraží. The ticket costs 50 Crowns ($2.50) for a round trip. You will have to transfer once.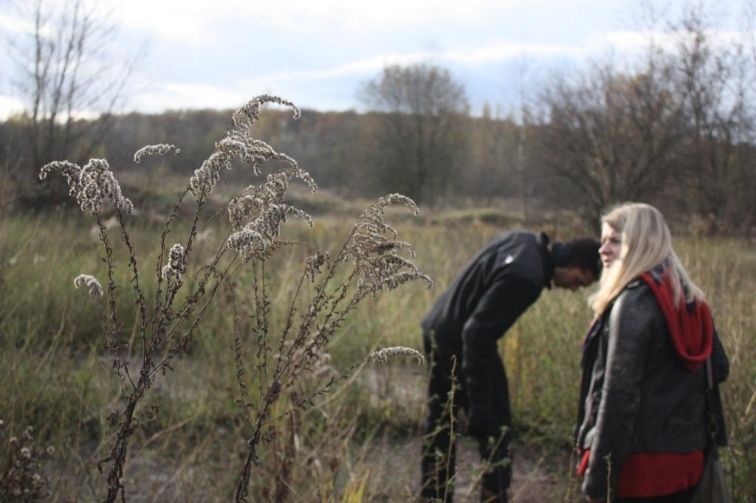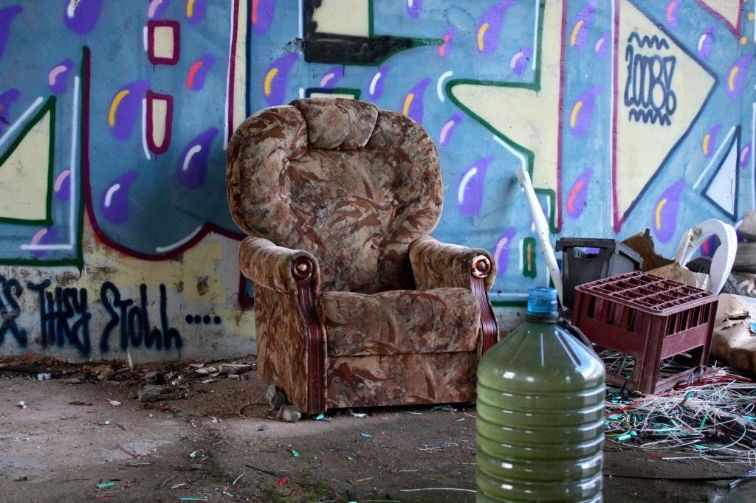 My two friends and I first entered the building nearest to the train station, not really knowing what we were doing. Inside we found a vast, crumbling warehouse covered in graffiti.
As we went inside, an elderly Czech homeless lady intercepted us. With my limited understanding of Czech I gathered that she wanted 30 Crowns to buy bread for her dinner. We explored the building and then helped her out a bit. Above is a picture of the shanty house she had set up for herself in the building's ruins. She also had a side room that she had closed off from the elements using plastic tarp.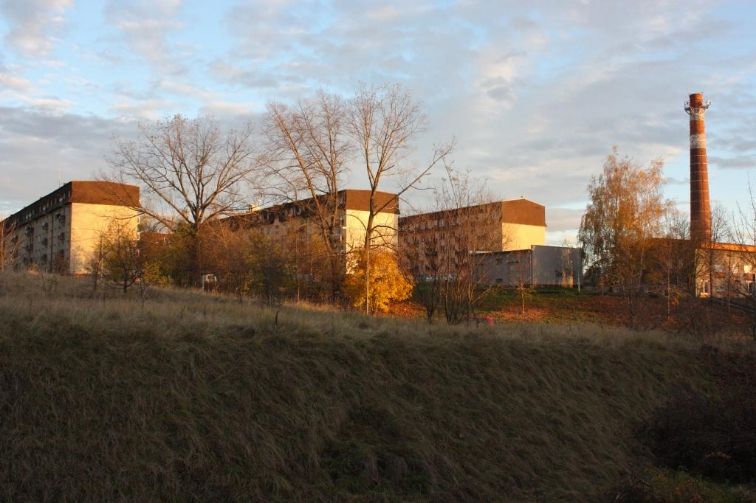 After wandering around that building we followed the old railroad tracks and checked out an old apartment complex (in the picture above). Coincidentally, this is where the hilarious Bratislava Scene from Eurotrip was filmed, though it looks like they've cleaned it up a lot since.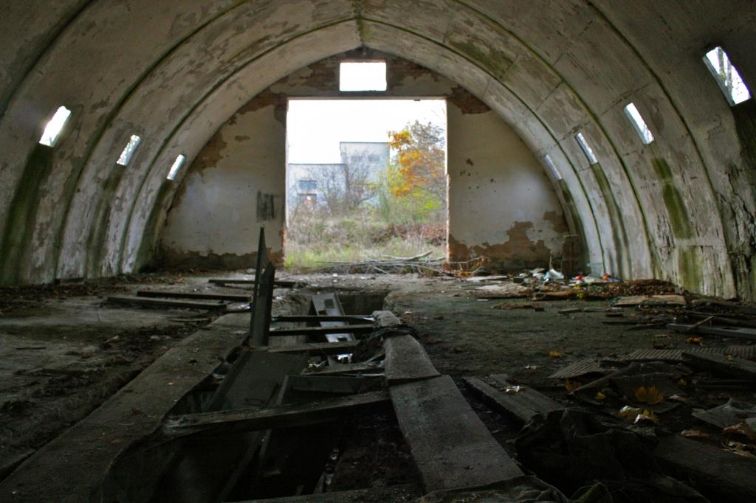 We wrapped up our exploration by circling around the outside of the base and crawling under one of the fences. The photo above is the inside of one of the bunkers. There were about four of five of these. 

As sun was about to set we ventured out into the forest and discovered more, individual abandoned check points. Most disturbing we found a house filled with disintegrating clothes and luggage.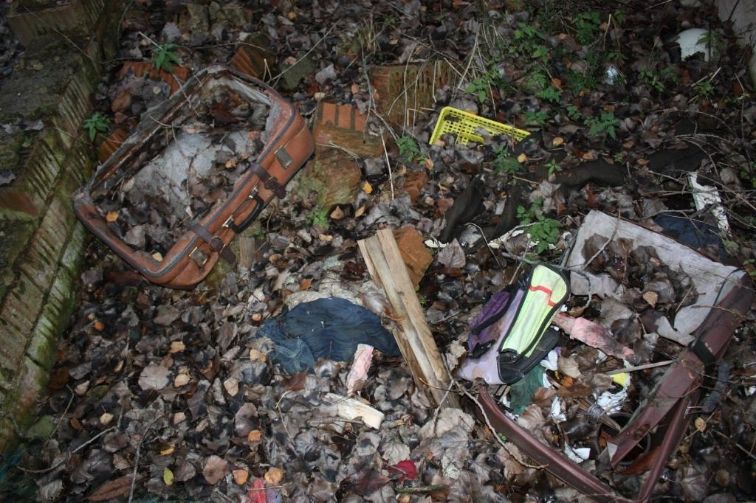 [Decaying Belongings]
Overall Milovice was the most interesting side trip I took while in Prague. If you go you will definitely be the only person there and will have a sense of real adventure. A must do.
March 13, 2013
Khymer Sunset on Flickr.
Photo of the Day: Cambodia
February 19, 2013
Shanghai Sex Mall
In an inconspicuous four story building at 428 Tianmu Zhong Lu hides the infamous Shanghai sex mall, a shopping center specializing in 'sexual health products.' Obviously, a place with such a name and reputation is enticing for any young adventurer so I decided to go with a friend to check it out. (disclosure: I am not going to include any graphic photos so don't get too excited)



The building itself is very inconspicuous, it actually took us a long time to find it. Even once inside the building it is easy to be mislead as the first several floors sell Chinese herbs and medicines. Don't worry, the stuff everyone is really looking for is hidden away on the top floor. 
On the top floor individual small stores sell merchandise that is generally the same while some of them might specialize in a specific type of product. Some of the stuff on sale is expected but there are also a lot of weird toys and gadgets. Keep an open mind (you chose to come here) and have a look around. 
The verdict: worth looking into regardless of if you have an afternoon to kill or a specific 'health product' to buy. One of the secret quirks of Shanghai. 
January 21, 2013
Upcoming: Interview with Sun Miao Hong
I spent last Sunday interviewing Sun Miao Hong (孙妙洪), the manager of a curio shop commonly known as the Pudong Antique Market. The interview is part of a documentary being produced by my brother and will be released later this year. In the interview Sun shares the origins of his shop, the challenges of moving to a remote part of the city, and his successes. Stay tuned for the footage.

To learn more about Sun's shop have a look at my earlier post: Pudong Antique Market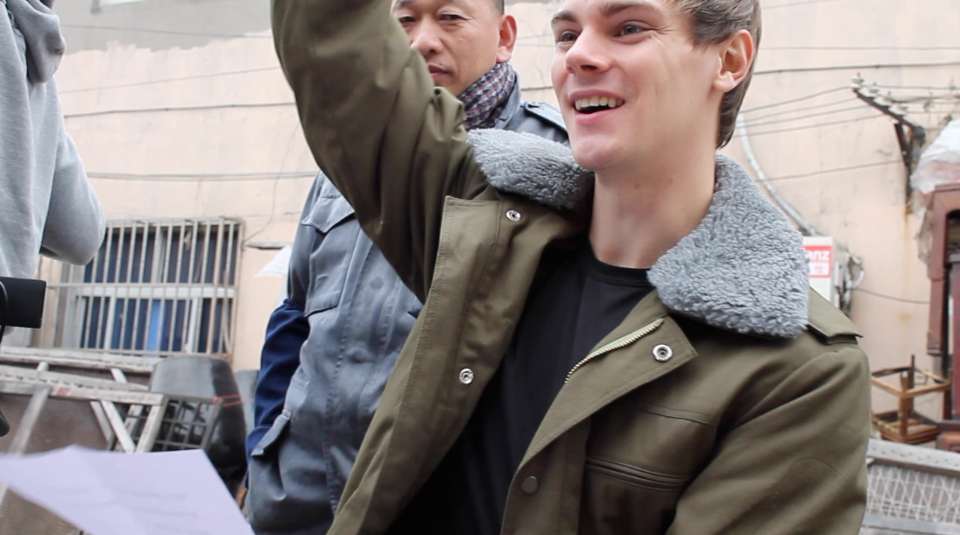 January 20, 2013
Cinque Terre
Cinque Terre is a national park on the northwest coast of Italy. Five towns (Monterosso Al Mare, Vernazza, Corniglia, Manarola, and Riomaggiore) border this park and are connected by cliff side walking paths. Cinque Terre is popular with hikers and many people will spend a night in each town and spend their days hiking.
Vernazza:
After transferring in Santa Margherita Ligure we arrived by train to Vernazza, the town we had decided to spend the night in. Vernazza was recently named on the NYTimes '46 Places to Go in 2013.' Although the town is tiny it took us around 30 minutes to find our guesthouse as the streets are not sign posted. The room we had rented was owned by an elderly couple who could barely speak any English. After some misinterpretation we successfully registered and began to explore the town. 
Coincidentally, two of our friends were also traveling in Cinque Terre. Together, the four of us decided to search for a cliff diving point that we had heard of. The only problem was that we weren't sure where it was (or even if it was in Vernazza) and none of us spoke Italian. One uncertain local thought that it might be in the small cove to the left of the harbor so, as the water was warm, we decided to get in and explore.
Long story short two of us were weak swimmers. I ended up having to play lifeguard and pull my one friend to shore. Another friend had been thrashed against the rocks a bit while trying to take refuge and was profusely bleeding. Safe to say we did not find the cliff diving but did get a great near-death experience for the books.
Monterosso Al Mare:
After dinner we took the train and visited the town directly to the north of Vernazza. The trains run about every 30 minutes and are pretty punctual.
Monterosso was much more modern and developed than Vernazza. A promenade runs along the beach and small hotel complexes and restaurants line the other side of the road. My friend and I had gelato and then decided to climb one of the huge rocks jutting out into the water. The beach was deserted and we had a great view of the town lights from the rocks.
[Monterosso Beach at night]
Next we walked up the promenade and along the cliff. On our walk we found a small watch point, apparently from WWII. Someone had lit lanterns in all of its windows.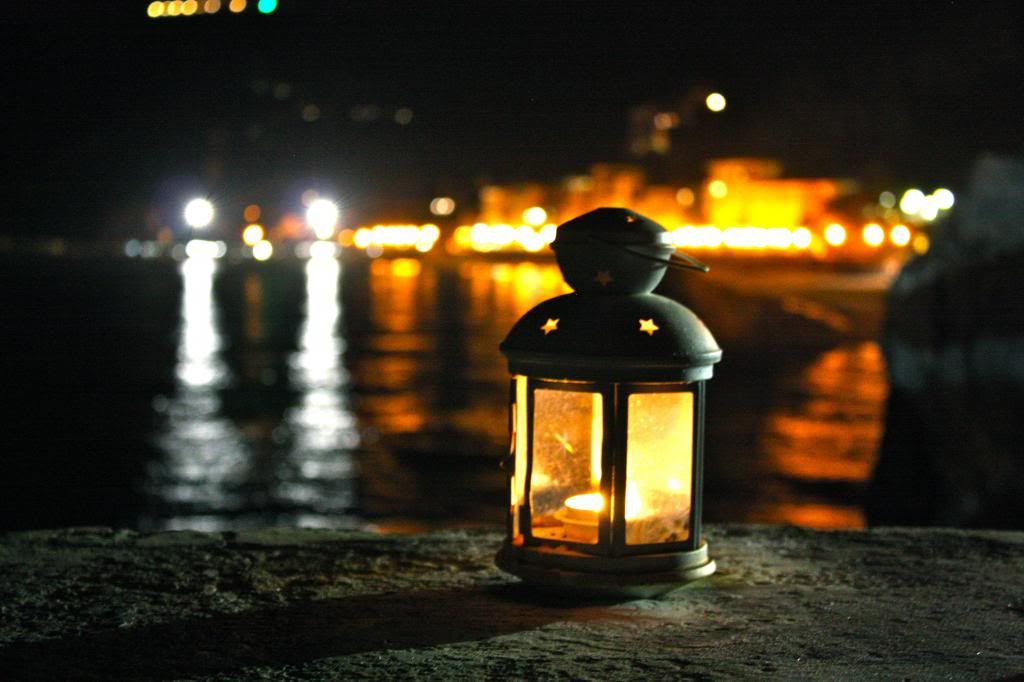 [Inside the watch point]
Manarola:
The next morning we woke up early and took the train to Manarola with the aim of walking from there to the neighboring town, Corniglia. 

[Manarola harbor]
At first we had a hard time finding the path to Corniglia and wandered along the coast until we reached a dead end. On this detour we came across the Manarola cemetery. The pink building was one giant crypt with tons of 'drawers' full of the remains of the towns former residents. Interestingly each name was accompanied by a printed image of the deceased and flowers.
[Cemetery in Manarola]
[Path through the vineyard]
Corniglia:
After thirty minutes of walking and asking directions we finally found the correct path at the back of the town. From there the walk led us inland through an olive grove and various vineyards. The path gradually reconnected with the coast and followed an at times sheer drop. Simply put, the views were the best. This walk was the highlight of my trip to Italy and photos really do not do it justice.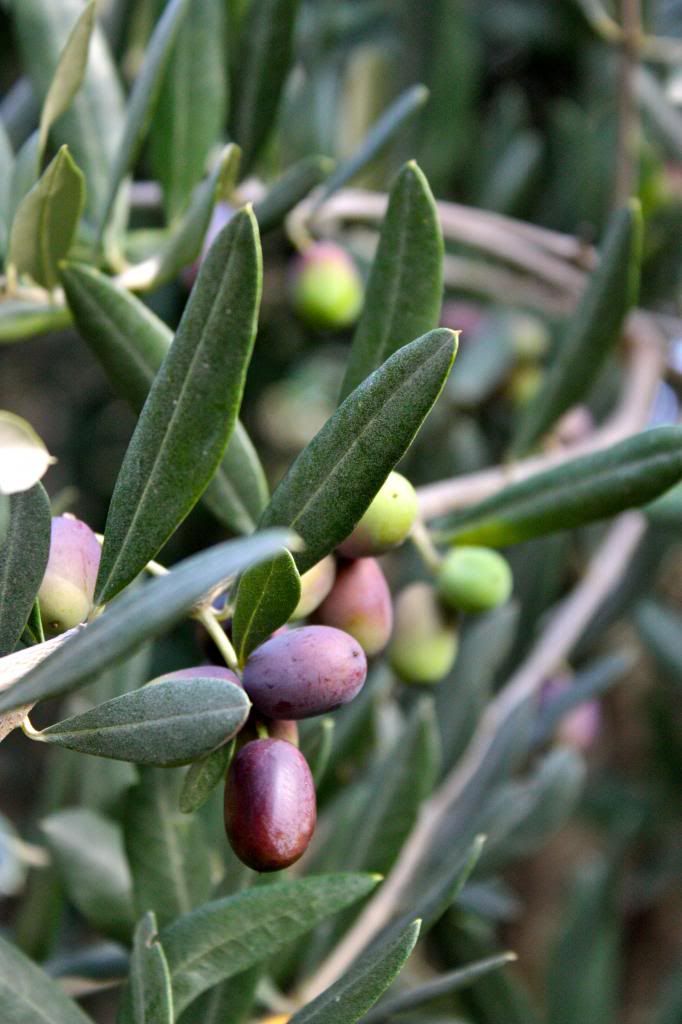 [Olives]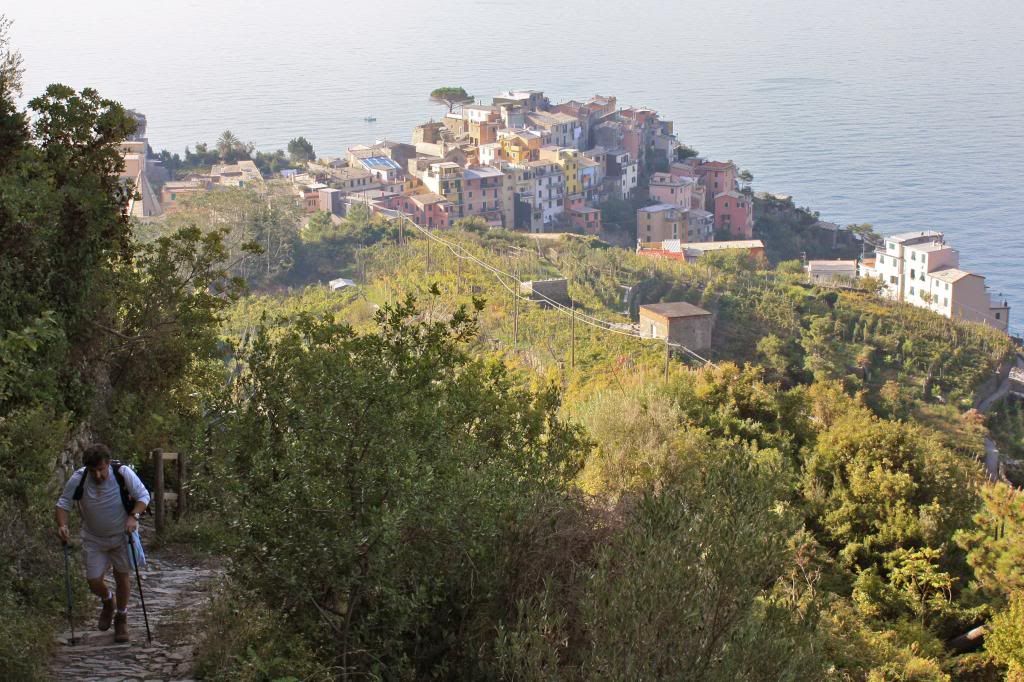 [Arrival in Corniglia]
I only stayed in the towns of Cinque Terre for one night and two partial days. If I could redo the trip I would have given myself more time to explore the area and take more walks. Cinque Terre is considered one of the secrets of Italy but already there are quite a few tourists. I will without a doubt be stopping by again on my next trip to Italy.
January 16, 2013
Uluwatu Beach, Bali
December 27, 2012
Milan
During my ten days of October Break I went with a friend on a whirlwind tour of Italy. After flying into Milan we traveled by train to Cinque Terre, Florence, Rome, Bologna, and finally back to Milan for our flight out. This was my first time in Italy and an amazing experience. I did and saw so much that writing about everything is a little daunting. This is a reflection on my first day of the trip and Milan.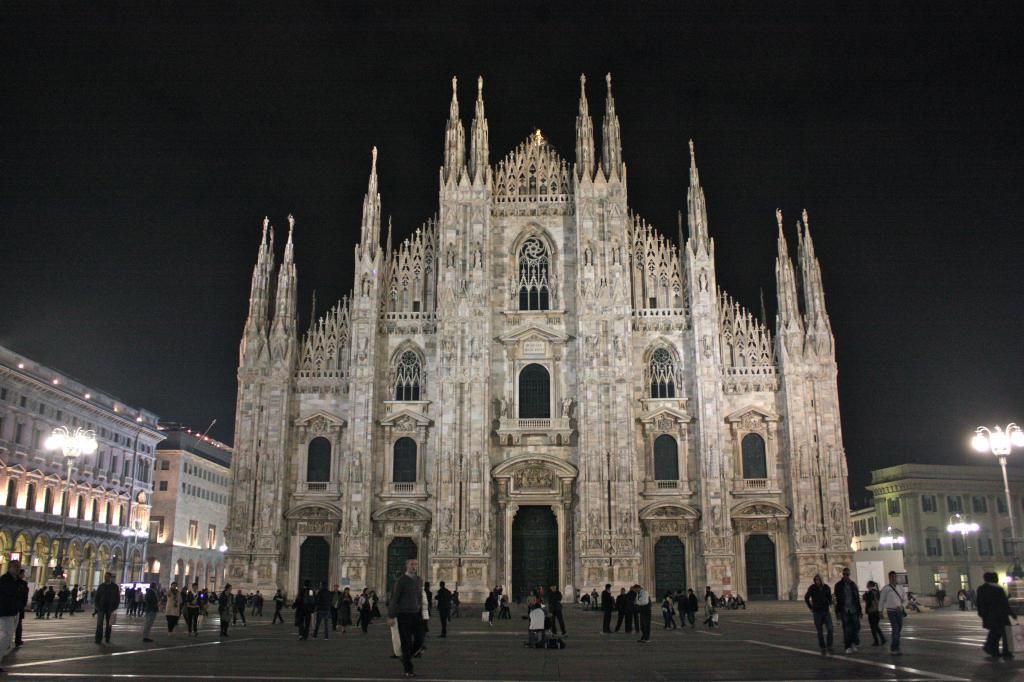 [The Duomo]
After flying into Milan we took the airport shuttle to the downtown and then the metro to our hostel. The hostel we stayed in [Black and White Hostel] was honestly horrible. Besides being far from the city center the bathrooms were dirty and the hallway noisy throughout the night. After checking in we asked the secretary how long it would take to walk to the Duomo and downtown square. He said 20 to 30 minutes. It took an hour. Needless to say we started our first day of the trip exhausted and hungry.
While standing outside and admiring the Duomo (we were so happy to have found it) we were apprehended by a man with bird seed. As he greeted us he grabbed and shoved bird seed into our hands. Within seconds I had about five pigeons perched along my hand and arm.

Obviously this was a complete con, but it was a fun one so we went along with it. Being covered in multiple pigeons was incredibly dirty but also exciting. Safe to say we scrubbed our arms as soon as we had the chance.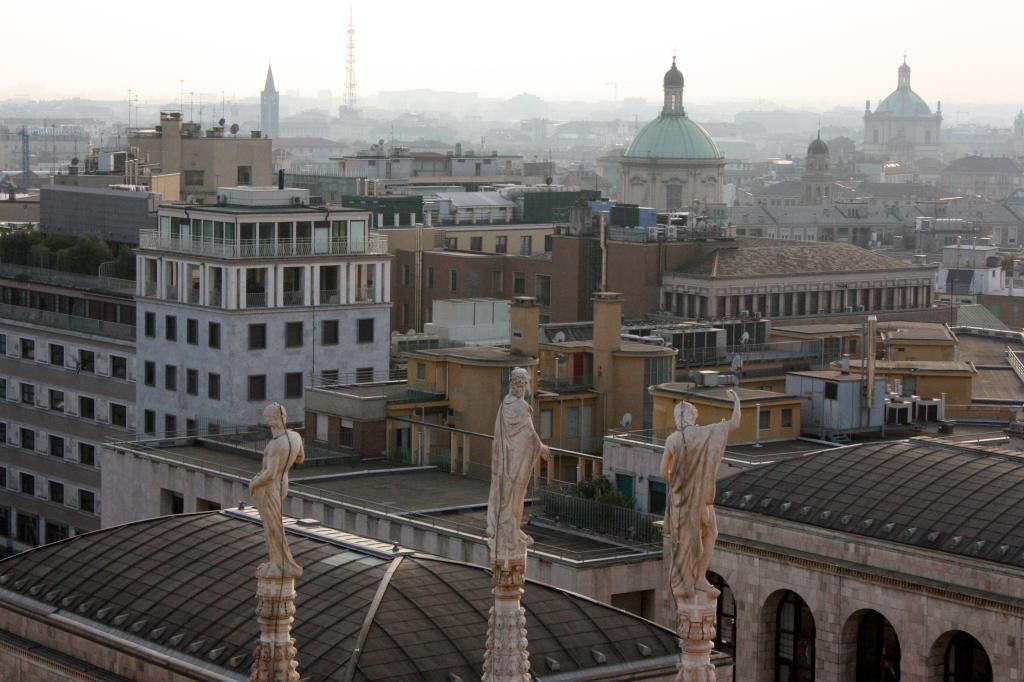 [View from the Duomo rooftop]
After checking out the inside of the Duomo, one of Europe's largest cathedrals, we climbed the stairs to its roof. One of my professors in Prague had suggested this and it is honestly the best and one of the only cultural things to do in Milan. The views were incredible and the architecture of the building itself was impressive. A statue perched on the top of each tower. Here are a few photos of the view from the top.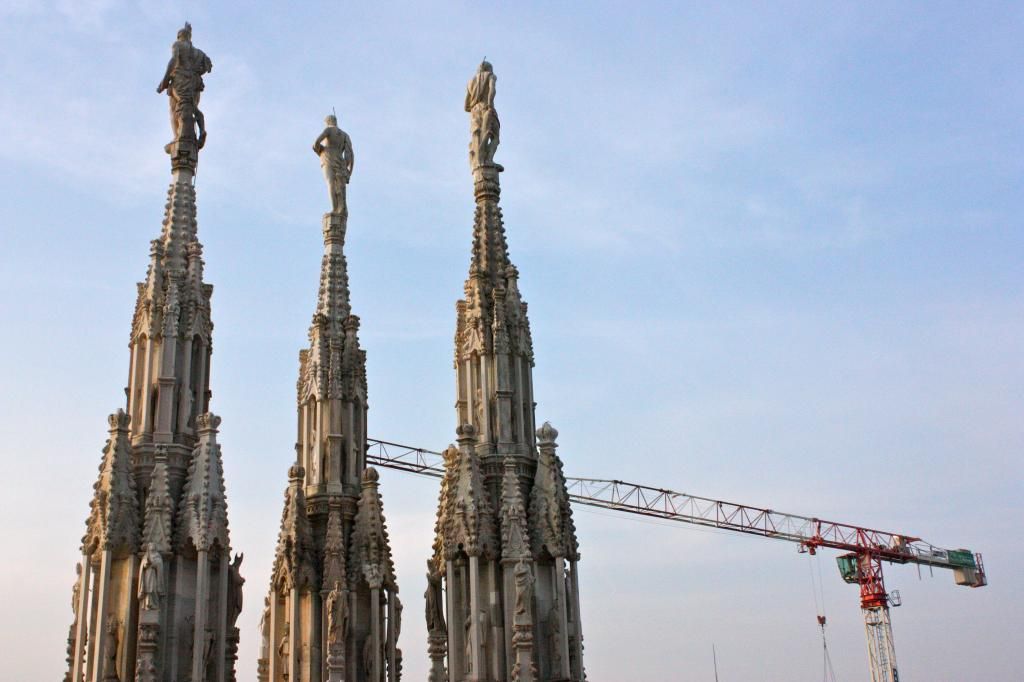 After the Duomo we had our first gelato at Gelaterie Odeon on the other side of the square and then ventured to the other nearby sites. We visited the Galleria Vittorio Emanuele II and completed the tradition of spinning on the bull mosaic for good luck. Actually the exact tradition is spinning on top of the bull's balls three times on your right heel. From there we walked along Via Dante, the largest pedestrian street in Milan, and made our way to Sforza Castle.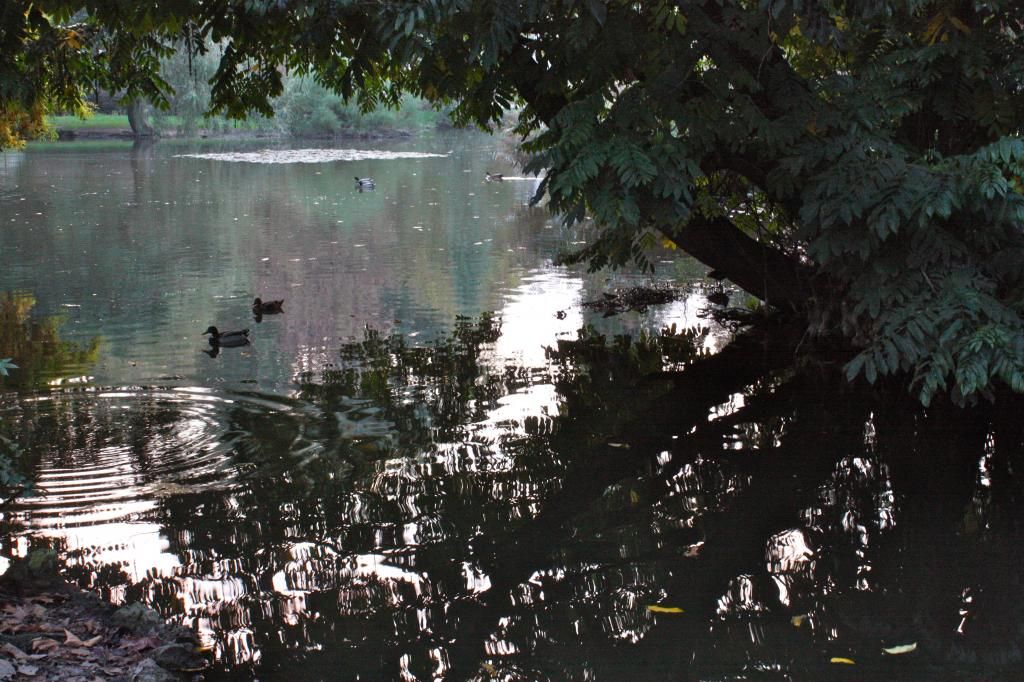 [Parco Sempione]
We next walked through the castle and into Parco Sempione, a great place to relax. On the other side of the park we had aperitivo at Bhangra Bar on Corso Sempione. Aperitivo is an Italian dining concept where customers pay for one cocktail (usually priced between 8 and 10 euros) and get to enjoy a buffet of 'snacks' for no additional charge. At Bhangra Bar these 'snacks' consisted of mini pizzas, curries, pastas, cheeses, meats, salads, and desserts. I know that the Italian aperitivo custom is to snack sparingly, but my friend and I made this aperitivo into a complete meal. Hey, don't judge the broke college students. 
There was only one thing in Milan that I had wanted to do and felt that I missed out on. If you book in advance, apparently by at least two to three months, you can see the Last Supper by Leonardo DaVinci at the Church of Santa Maria delle Grazie. Unfortunately I didn't do this but have heard that it is amazing to see in person.